My story as a snowboarder began in Pennsylvania. Since 1984, I've been a rider, an instructor, a coach, trainer, guide and everything in between. 
27 of those years have been spent in beautiful Jackson Hole, Wy.  Here, I have been fortunate to watch snowboarding evolve in its own way, i.e. not heavily influenced by terrain park style so common at nearly every big league resort in the world. Big lines, backcountry pow laps and the artful expression of free riding have always been at the heart of Jackson Hole and its riders. It's what we do here.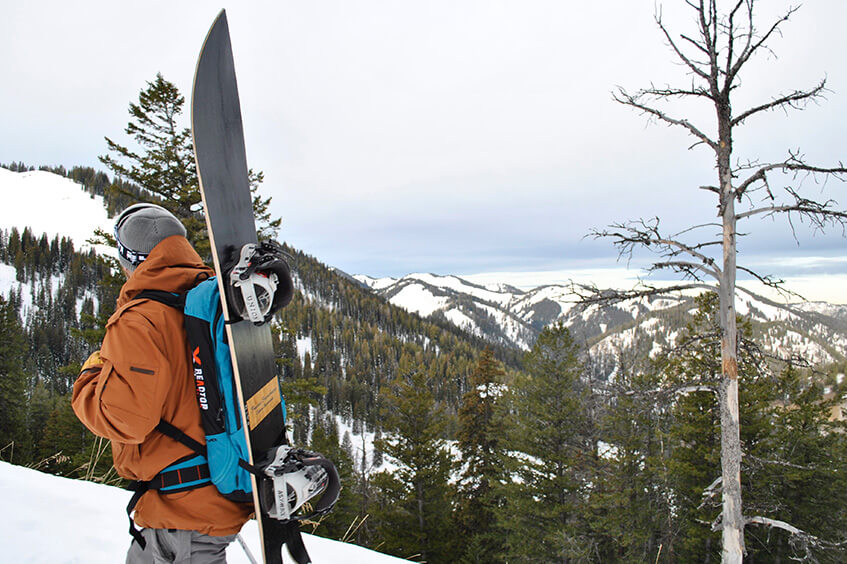 I decided to start shaping boards after a season-ending injury. The wheels came off shortly after landing in Tokyo. I was there to do some consulting/training. The excruciating plane ride finally brought my 20 year struggle with a back injury to its limit. Realizing I would not be able to ride, not to mention do the job I was sent there for, I became very bummed and very scared. The thought of missing a season of riding and guiding/teaching was incomprehensible. To cheer me up, the crew at Burton brought me to meet Taro Tomai, the legendary Japanese snowboard shaper. This meeting changed my life. The beauty, the curves, the finish and the intentional design of Taros shapes was what I had been looking for for a long time. This is what snowboarding was destined to be, I thought. At that moment I had a new mission: to bring that style of "snowsurf" to the U.S., only with a uniquely American take and an American made board. 
As I evolve my craft of board making, I see the incredible parallel between the farm to table, organic, "buy local" and craft beer movements. Its about knowing what is going in to your product. Knowing your chef, farmer and brewer by name. Its about making a personal connection between the brand and my customers. When I have a deeper understanding of who exactly I am serving, I am driven to a level of perfection that is unattainable when making products for the masses.
Many people have helped me, guided me, influenced me and tutored me over the years. And to these friends, peers, competitors and family, I owe tremendous thanks.